The implementation of advocacy initiative
April 10, 2017

Posted by:

research

Category:

News and Events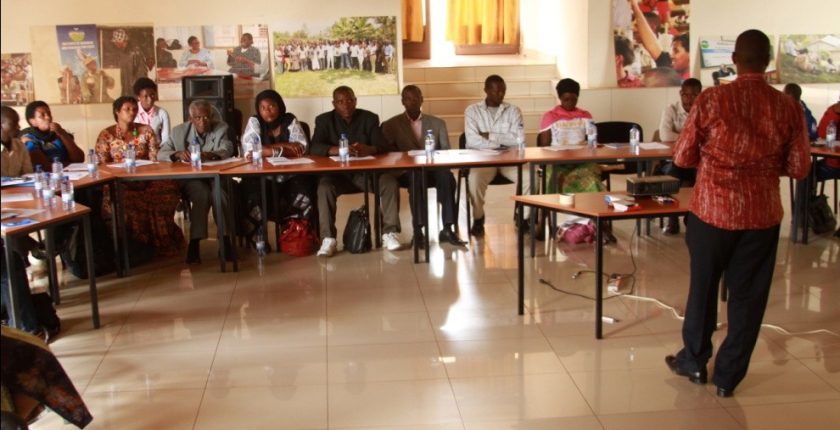 IRDP- DIALOGUE CLUBS SHARING EXPERIENCE ON THE IMPLIMENTATION OF ADVOCACY INITIATIVE
---

The Institute of Research and Dialogue for Peace promotes evidence-based advocacy at grass root level. This goes through strengthening capacity of local community members   to participatively prioritise and analyse issues and meet with local leaders to advocate for solutions that respond to community needs and interests.
From 10th to 11thNovember 2015, delegates of Dialogues Clubs from across the country met at IRDP Peace Center at Gisozi, to share experience advocacy initiatives each of them is conducting in their respective district. In total 24 representatives from 12 Dialogue Clubs, coming from 12 districts, participated to the two-day session. During this session, participants unveiled respective advocacy experience especially with regard to the identification of the issue to be worked on, its analysis as well as the advocacy process was provided especially on issues related to the school-feeding Program in 12-years Basic education; Ubudehe program; Health Insurance Scheme "Mutuelle de Santé" and many other related family matters encountered by local population.
The session has been a platform for representatives of clubs of dialogue to accrue achievements and challenges from other districts. Likewise, the testimonies delivered by participants in this session are the proof that the trainings offered to them by IRDP on doing advocacy contribute efficiently in advocating for local citizens concerns.