International Day of Peace
September 21, 2017

Posted by:

research

Category:

News and Events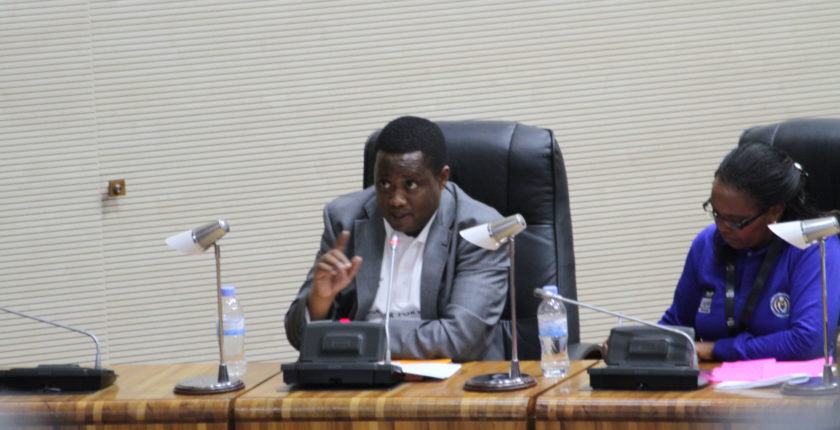 TOGETHER FOR PEACE: PROMOTING THE VALUES OF RESPECT AND DIGNITY WITH PEACE IN
FAMILIES.
September 21st/2017 International Day of Peace
The Institute of Research and Dialogue for Peace (IRDP) joined with its partners to celebrate the International Day of Peace that takes place every year at the Rwanda National Parliament. This ceremony kicked off with the watering of the tree of peace by the Speaker of Parliament,together with youth representatives and other officials of the Chamber of Deputies.
The celebrations of the International Peace Day Rwanda creates an important opportunity for peace builders to meet and collaborate with Individuals, as well as community-based national and international organisations to share experiences, learn from one another, join efforts to undertake practical acts related to building peace in the societies of Rwanda.
At the opening ceremony, Speaker of The Chamber of deputies Donatille Mukabalisa, urged the youth to grow up with a sense of respect for the values of dignity and human rights, avoid drug abuse, and watch out for human trafficking. This message was delivered in Parliament where participants, especially the youth gathered to mark the day and spread messages of hope and peace to Rwandan citizens and to the world.
During the panel discussion, Dr Eric Ndushabandi (Director of the Institute for Research and Dialogue for Peace) focused on the role of children in family conflict resolution. Dr Eric Ndushabandi, referred to the recent research on Intra-family conflict (research conducted by IRDP and the book is now available) pointing out the nature of conflicts in Rwandan families as complex. Rwandan families need to communicate on better strategies to raise children while avoiding conflicts.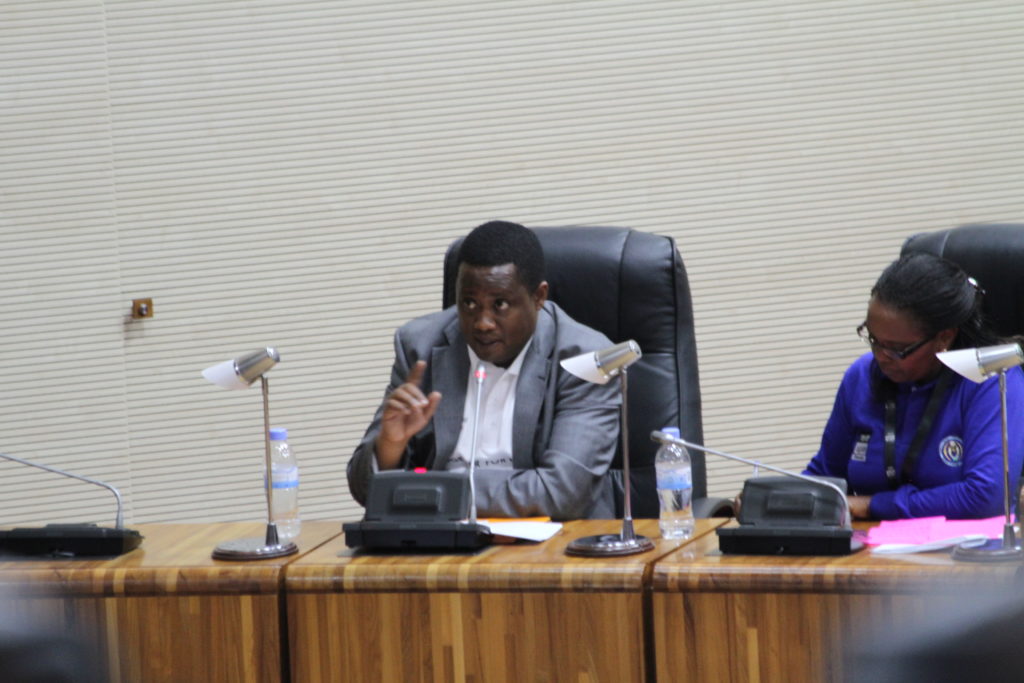 Dr Eric Ndushabandi, Director of Institute of Research and Dialogue for Peace (IRDP)
"You find many people busy trying to resolve other people's conflicts but not their own. On this, Dr Eric Ndushabandi emphasized on the need for parents to involve children in family affairs such as allowing them to participate in decision making, and to have an open and clear communication amongst each other. In cases where couples do not get along on certain issues, taking the steps mentioned above would help avoid situations that result into children not getting any help from their parents, and so on"
"There are certain traditional practices that should be uprooted from our culture because they seem to hinder the process of reconciliation and building a sustainable peace" Dr Eric Ndushabandi urged parents to raise their children with a sense of peace promotion and advised that the country needs a revolutionary education system that is peace-oriented.
The youth from IRDP Clubs had something to say about the Day of Peace;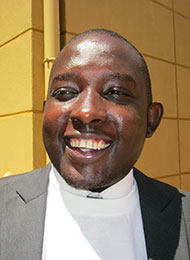 Innocent Habumugisha , 28-year-old, (ULK student member of IRDP Club).
'This day means a lot to me, especially that peace is a pillar for everything. Every success, whether it's development or any other positive achievement is a result of peace.'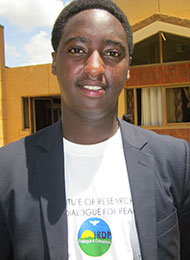 Fiacre Singizwa , a 23-year-old, ULK student member of IRDP Club
'As Rwandans, we know that peace is the pillar of all we have achieved today. Since we know the value of peace, we are ready to fight for it and keep what we have gained as part of peace-making efforts by the men and women men of this country. As the youth, we would like to spread the message of peace everywhere in the world'.
IRDP role through "Healing our communities-Promoting social cohesion in Rwanda" Project.
The project is implemented in partnership with Karuna Center for Peacebuilding, Institute of Research and Dialogue for Peace, AEGIS TRUST and Healing and rebuilding our communities. All organizations center their action on peace.
The project has following objectives:
Create effective, sustainable mechanisms for community member to member to
address obstacles to social cohesion through community dialogues and joint projects.
To establish scalable community-based approaches to trauma healing for genocide
survivors and ex-prisoners or ex-combatants.
To expand the role of youth in promoting social cohesion through volunteer projects
and strategic social media/mobile phone activities.
To create opportunities for grassroots communities to inform government officials of
barriers and opportunities for greater social cohesion.
To achieve those objectives, IRDP has created Dialogue Clubs in 8 Districts for discussion. These take place twice a month to debate on barriers of peace and social cohesion in Rwanda. The Dialogue Clubs are composed of all categories of Rwandan Community (Survivors, genocide perpetrators, bystanders, vulnerable and marginalized people, with respect of gender equality). The discussion's outcomes are quarterly and annually submitted to local leaders with the aim of sharing with the policy makers what they have learnt from their experience in participating in the program. It is also a good opportunity to share both their successes and challenges to promote social cohesion in their communities and discuss the specific factors that have led to each. In addition, Dialogue Clubs meets quarterly with outh in an intergenerational meeting to discuss and solve conflicts arising from gap generation.
This Project started in 2016 and the results from year one have revealed the project's success in social cohesion and peace building. The Dialogue Club members have success stories within their respective communities and between themselves. All those categories are now serving as role models in their respective communities. The IRDP participative action approach helped them get together with different opinions/beliefs with the aim to reach a reconciliation stage by themselves, this social cohesion impacted many beyond their communities. The Dialogue Club members' advocacy initiative has managed to solve many conflicts between couples and also traumatic people to build sustainable peaceful relationships.